'Selfish, Waste of Talent, Mentally Weak'
Some of the many criticisms that Glenn Maxwell has had to continuously deal with over his career.
Last night whilst majority of the Australian public slept, the rest of the world undoubtedly witnessed the greatest ODI innings in history.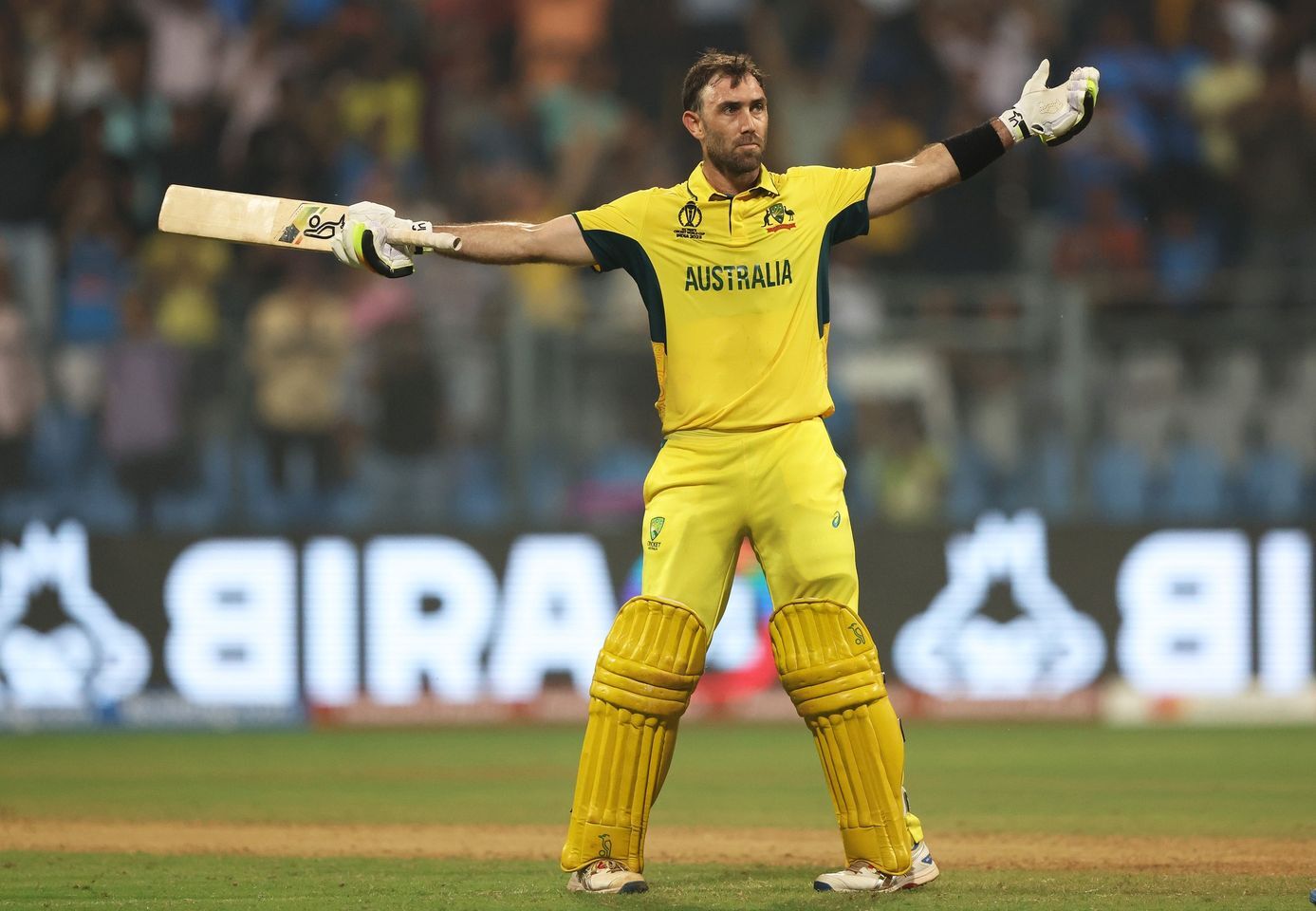 At 7/91, chasing an impressive Afghanistan score of 5/291, Australia looked on its knees against the talented spin attack of its counterparts, led by fan favourite, Rashid Khan.
It was going to arguably be the biggest win of the ever-improving small cricket nation, their first ever over Australia and World Cup Semi-Finals were now a possibility.
However, one man forgot to read the script.
For the second time in 2 weeks, Glenn Maxwell made the 2023 Cricket World Cup the biggest show on earth, plundering an unbeaten 201 – including 21 fours and 10 sixes.
Let's not forget his record breaking 100 runs off only 40 balls against the Netherlands, leaving cricket fans all around the world in awe with his ability to score runs 360 degrees all around the wicket.
After bowling his allotted 10 overs and already on impressive 147 runs, Maxwells body began to fail him. Severe cramps in his back, hamstrings, calves and even toes at one point left the talented all-rounder unable to move his feet at the crease.
Pat Cummins, playing the perfect defensive foil at the other end of the crease thought his innings was over, summoning Adam Zampa to make his way down from the rooms.
"He literally couldn't move, then the physio (Ben Jones) was out there obviously and he kind of convinced Maxie that if he came off, he might be worse off. 'Try and hang out there, stand up, and that's probably your best bet. Because once you go off with that much cramp, there's no guarantee you're going to get back out there", Cummins said.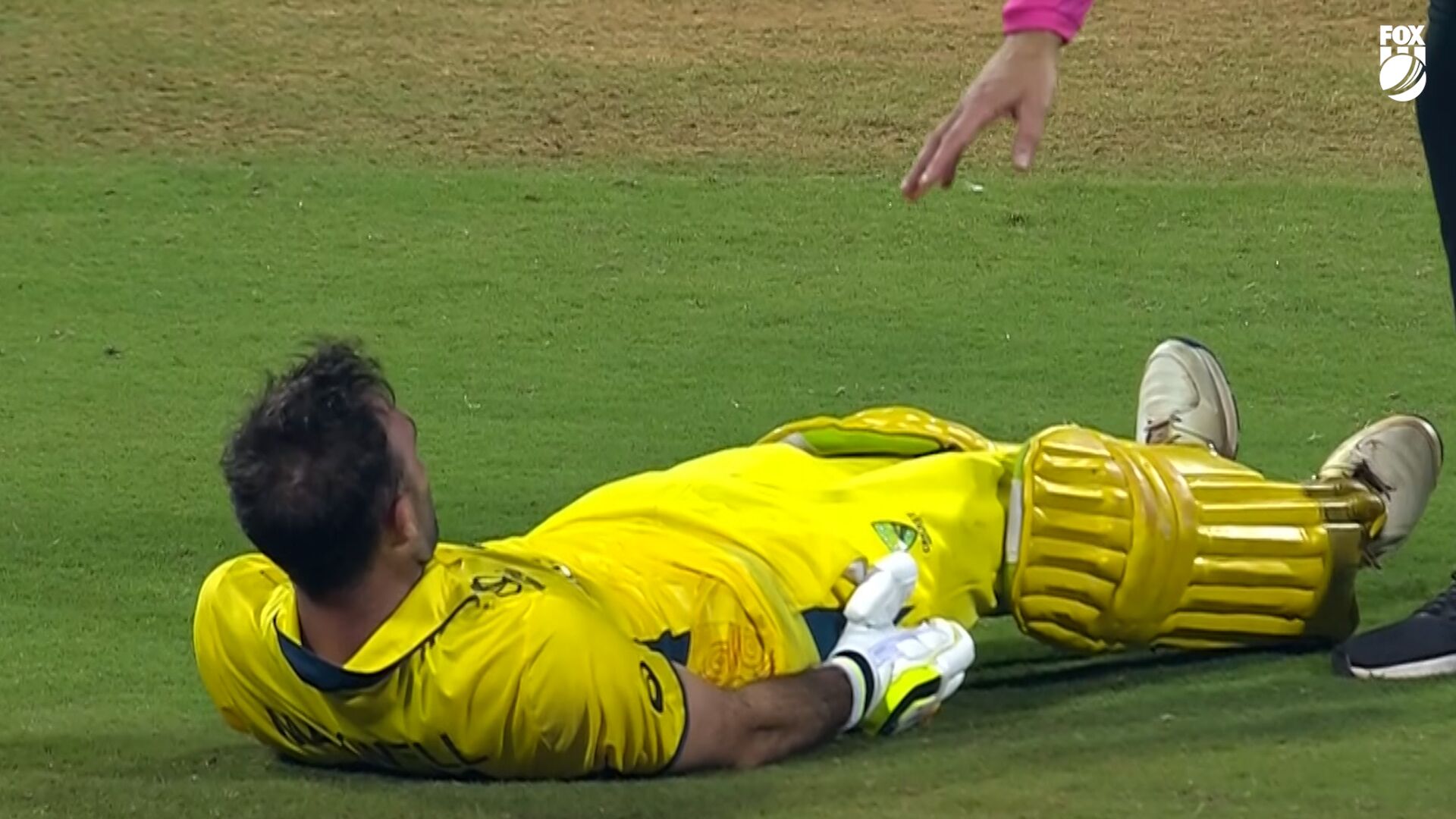 For so long, many of the Australian public and cricket commentators are quick to lament the mistakes or unusual ways that 'The Big Show' gets himself out (or knocked out).
However, we need to start understanding that Glenn Maxwell is no ordinary person, let alone a cricketer.
So many of us are guilty of saying " Why would you do that?, What a stupid shot " After a reverse sweep gets caught on the boundary.
Yet at the same time, so many of us are just as guilty of saying " How does he do this?! What a shot " After he reverse sweeps a fast bowler for 6.
If Glenn Maxwell comes out to bat, the TV stays on, punters are staying in the seats and flying fox's are scrambling for cover.
A physically and mentally tough innings, at times brutal with flashes of that trademark brilliance we've become accustomed to.
Thank you, Glenn Maxwell
When is Australia's next match at Cricket World Cup 2023?
Date – Saturday 11th of November, 2023
Where – Maharashtra Cricket Association Stadium
How to watch – 9now / Kayo / Foxtel