It is 1.52 pm and it is hot. The kind of searing heat that when you go inside to the cool air conditioning, you are still hot.
In fact, it is so hot, most Port Lincoln locals have manned the beaches, looking for reprieve from the sun in the cool ocean… most locals, but not all. For some, the ocean coolness is not an option; the 13 players, on Port Lincoln's Dorward Oval, have all reluctantly agreed to play cricket.
As the players take the field, there is a distant rumble of a Qantas Dash 8 flying overhead. This iconic sound is paid little attention by the players at the home of the Tod River Cricket Club.
Surrounded by paddocks, ocean, sheep and a white picket fence, the oval is a unique one and stands within walking distance of the nearby airport.
The rumble gets louder but the players pay it no heed; they have bigger things on their mind.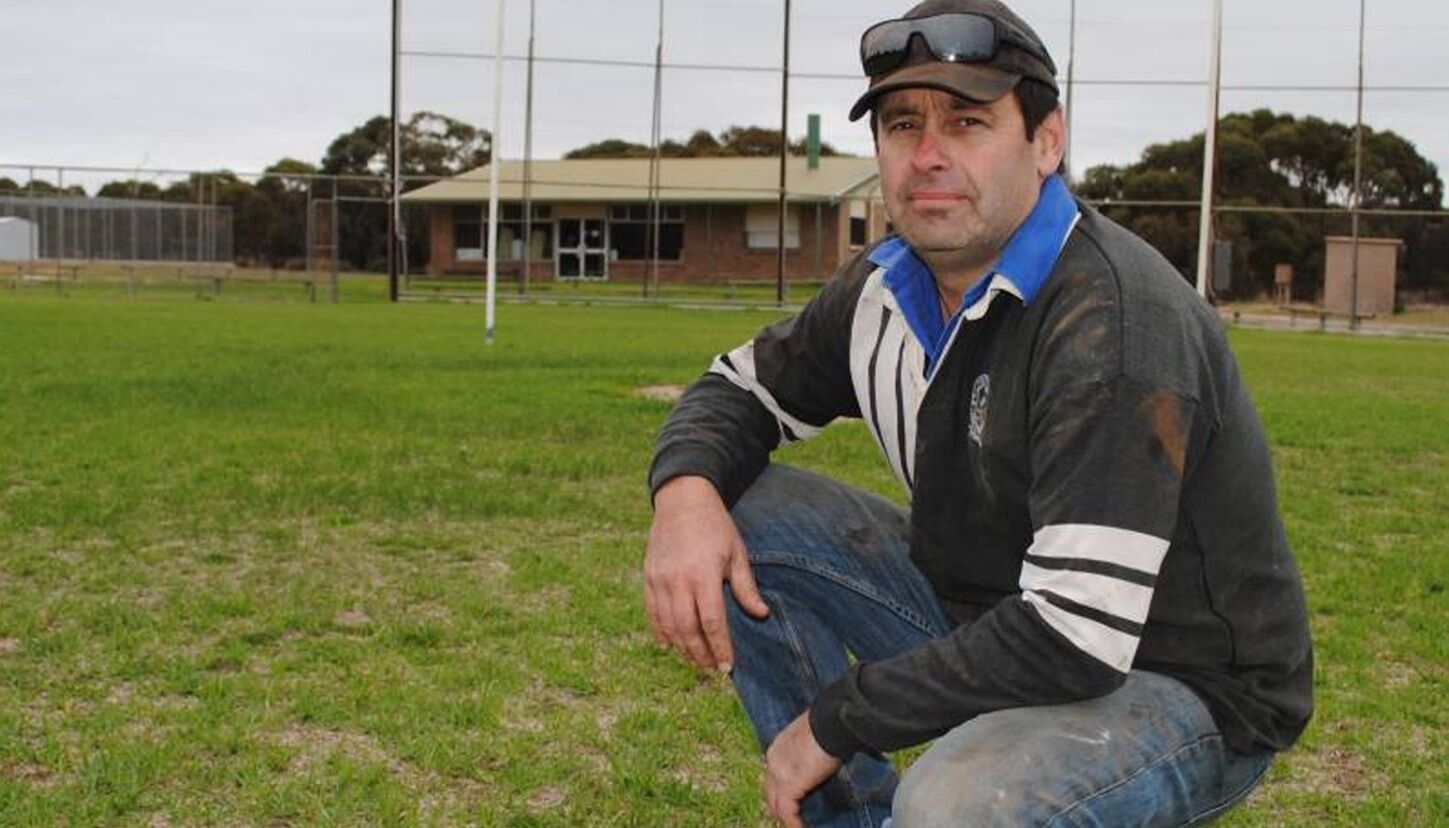 HOOOWWWWZZZZAAARRRTTTT. The bowler cries as the ball thuds into the batsman's front pad. There is a subsequent roar from the fielders behind the stumps, in support of the bowlers' claim. Eleven blokes in the YMCA starting pose. In a desperate attempt to convince the umpire he hit it, the batsman looks at the toe of his bat, and then at the ground, and then the toe of his bat again, almost as if he is bewildered the question was even asked.
A moment of silence passes over the ground. A stalemate if you will. Batsmen v bowler v umpire. The umpire, a 'Toddie's' volunteer, shakes his head, "yeah nah mate, not out".
For those who have played country cricket, having an umpire give an LBW decision out is nearly impossible. Let alone a home umpire. Let alone an umpire who is subconsciously barracking for his own team.
There is an inaudible mumble from the bowler as he trounces back to his mark, annoyed with the non-decision. Nonetheless, he steams in again, attempting to recreate his previous ball. It is outside the off-stump and left alone by the Tod River batsmen.
This competition between batsman and bowler, as well as the healthy expression of male testosterone, is what some Tod River cricketers feared may never happen again, as the club battled to avoid extinction.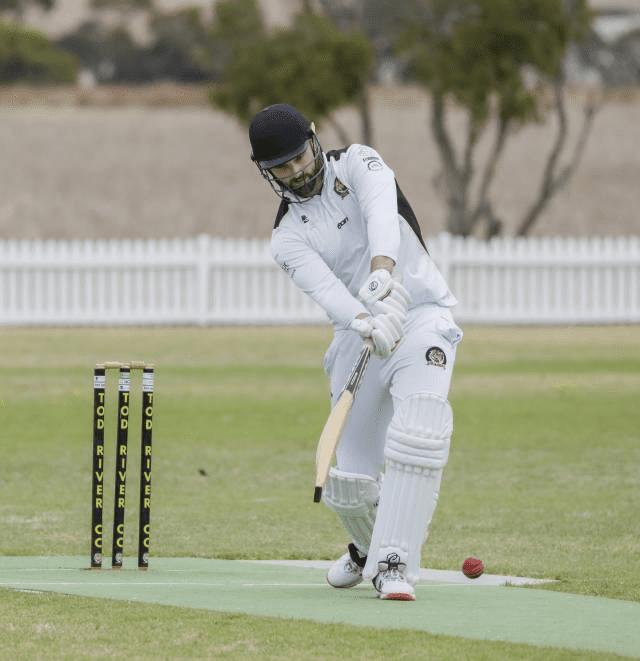 Tod River President and Club Captain, Mark 'Skid' Davey, said in the past five years, his club has struggled to recruit new players.
"The A and B grade captains were put under more and more pressure.
"We ended up losing a few players because they were put under that pressure. It ended up wearing thin on them and they lost their passion for cricket," Davey said in his distinctive, South Australian country accent.
In response, Tod River has amalgamated with another Port Lincoln cricket club, Lincoln South, to form the Tod River South Cricket Club.
Davey says Tod River was approached by Lincoln South three months ago, to discuss a possible merger.
"They (Lincoln South) have only had a B grade in the two senior grades recently, so they were similar to us. In fact, they were probably a bit further on than us, in terms of getting to a stage of disappearing all together.
"So, we have got on the front foot and merged with Souths, to create one stronger club that will keep us going," Davey said with a relieved look on his face.
Davey says he is excited for the future of the two clubs.
"I'm looking forward to it. It is a new opportunity. It takes a bit of pressure off what we've been feeling around the club the last couple years."
For many at Tod River, cricket has become more than just a sport.
Located 14 kilometres outside the city centre, Dorward Oval has become a sanctuary for players to solve the world's most pertinent challenges; generally over a few ales at Thursday night 'training' sessions.
Challenges like: what compelled one of the Tod River's star players to bring his girlfriend to the cricket when he has not made more than seven runs for the season, or why is there a balding phenomenon between past club captains?
Davey believes this is what makes his club so special.
"I think the country feel of Tod River separates it from other clubs. It is a genuine country club and atmosphere, and other teams don't have that to the same level."
Davey explained club members were fearful of the club's extinction.
"No one would have been happy to have seen the club disappear. I've always said that the role of the cricket club is to provide for the next generation.
"So, if we took away that opportunity for the young people coming through, we would've been very disappointed.
"The club is a good chance to hang out with mates. We all know we are not pushing to be Australian cricketers, so it is just fun to hang around with some good blokes on a Saturday arvo," Davey said with an infectious smile on his face.
So, is Tod River the canary in the coal mine? Despite the anecdotal evidence across regional South Australia suggesting it is, the latest national census (2021/22), by Cricket Australia (CA) reflected otherwise.
The census revealed year-on-year total participation has grown by 11 per cent, from 539,424 to 598,931.
While this is more than 110,000 less people than the last non-COVID effected season (2019/20), administrators are pleased with the figures.
Executive General Manager of Community Cricket, James Allsopp, told CA he is delighted in the number of cricketers who returned after COVID.
"It has been a challenging time for all sport, so we are particularly pleased that our retention rates remain strong and kids and teenagers are continuing to enjoy the benefits of cricket in large numbers," Allsopp said.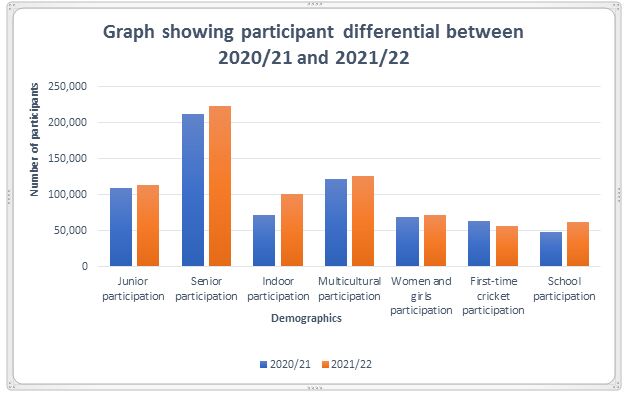 Unfortunately, CA does not have the full figures from the 2022/23 season, however; CA statistical expert, Richard Hinds, says he expects the upward trend in participation to continue.
One area of growth Hinds anticipates will continue is women's cricket. The number of junior girls playing cricket increased to 13,200 in 2022, surpassing the most recent pre-COVID year by 1,500 participants. Likewise, the number women of women playing cricket increased year-on-year. Collectively, this was a year-on-year increase of 21 per cent.
Senior cricket correspondent, Andrew Ramsey, attributes this to the success the Australian women's side.
"It comes back to the success and the profile of the Australian women's team, because they have become such role models for women and girls who want to pursue a sporting career.
"It is not like AFLW, which has only recently appeared, there has been international women's cricket for a long time, but just for the profile they've provided and the success they have had, I think that has just encouraged a lot of women and girls to get involved," Ramsey emphatically said.
Ramsey is one of those guys you listen to when they are speaking. After more than 20 years of writing about cricket for newspapers in England, India and Australia and contributing to Wisden's Almanac, Ramsey's word carries some gravitas.
Ramsey explained that with the financial support from the Commonwealth Bank, female cricket is in a strong position.
"With the rise of a lot of women's sports, people are investing more in women's only changerooms. There is also more opportunity and more competition," Ramsey highlighted.
The notion that only males can be elite in cricket is becoming outdated. No longer is it the girls looking up to Warne or McGrath to perfect their bowling. Now, they see the likes of Georgia Wareham, Alana King, Darcie Brown or Ellyse Perry, to emulate their technique.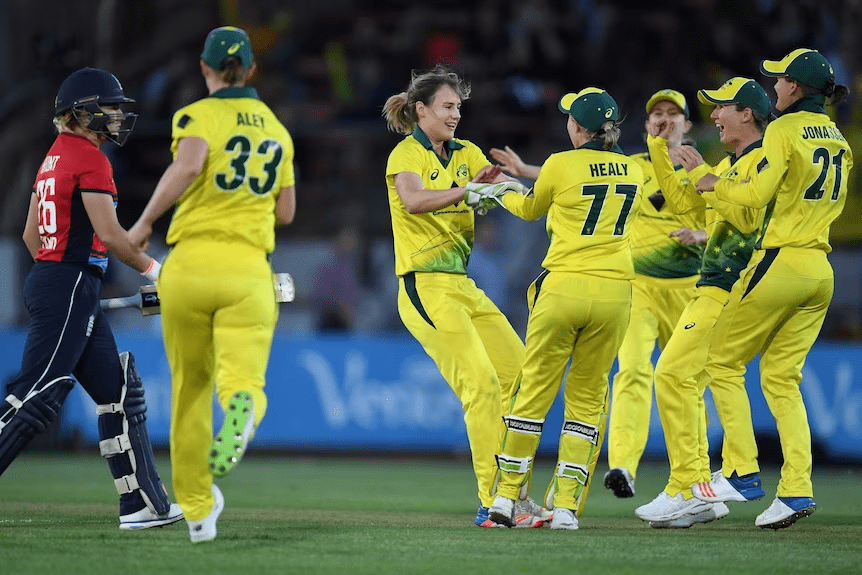 However, CA has identified that due to disruption in community sport, because of COVID, there has been a decrease in the number of first-time cricketers.
In 2021/22, CA's under 12 cricket program, the Woolworths Cricket Blast (ages 5-12), fell from 63,158 to 56,547 participants in the year. CA attributed this to lockdowns in the main registration period between September and November.
Ramsey says it is crucial CA arrests this decline otherwise they risk losing a generation of cricketers.
"If they (CA) don't get kids playing cricket before they are aged 12, the evidence shows they don't progress into senior cricket, because they haven't learnt the fundamental skills at a young age," Ramsey said.
He believes if there is not a resurgence in junior participation (Woolworths Cricket Blast), families will find other things to do on the weekend.
"I think the greatest challenge is the way people use leisure time. I think all sports are finding the same issue. Historically, in a country town if you were interested in sport, you play sport, but that is not the case anymore.
"There are so many other avenues… people work more on weekends than what they used to, there are other entertainment options and other recreational pursuits. S-"
Ramsey paused. He meticulously chooses his words. He is, after all, employed by Cricket Australia.
"So, I think you have a dwindling pool of people that are probably going to play sport on a committed weekly level, trying to attract them to your sport is going to be the challenge.
"If you have a smaller group of people to pick from, whether they go to football, soccer or other sports, everyone is competing for the same people," Ramsey said.
Fortunately, CA expects the upcoming Ashes series, between Australia and England to bolster playing numbers.
"They (CA) tell me that they expect an upshoot in numbers this summer because of Ashes cricket, which is in prime time viewing in Australia, and will therefore host a reasonable runway affect that people watch it.
"It's a bit like the Australian open tennis. You watch it in prime time, and then suddenly everyone is out playing tennis," Ramsey said pleasingly.
Chief cricket writer of the Sydney Morning Herald, Malcolm Conn, probably Australia's pre-eminent cricket reporter, says in recent times, it has been increasingly challenging to recruit participants in all organised sport.
"It's hard to quantify, but there is a worldwide downward trend for organised sport. Whether it's cricket, footy or anything else, there has been a falloff in participation, from sort of teenagers to adults, playing organised sports at a grass roots level," Conn said.
In response, Conn says there has been a heavy investment in grassroots cricket because of this falloff.
"The biggest reason you want kids to be involved at a lower level, is because once you get involved at a lower level, and they take to a sport, they're interested for life.
"Therefore, they boost ratings by watching it on TV, they boost merchandise, they go and watch games, they buy tickets and help attendances, so you want the masses involved," Conn said excitedly.
However, after covering cricket for nearly 40 years, Conn says cricket is entering an unprecedented time due to the prominence of rival sporting codes.
"I think the greatest issue in Australian cricket at the minute, is the growing gap in popularity between cricket and AFL.
"AFL is now earning three-times as much as cricket in TV rights," Conn said.
Conn is concerned the AFL's investment in a Tasmanian team will swamp the other national teams in Tasmania (Jumping Jacks and Hobart Hurricanes).
"Look at the Broncos when they came into Queensland, look at the Crows when they came into Adelaide. Cricket has been fighting a losing battle with the footy codes. And when I say a losing battle, they (CA) have kept pace until recently, but cricket has just undersold itself.
"I think cricket lacks the depth in administration that football codes have. And it shows by the fact that cricket undersells itself, even though it is a significant part of the fabric of Australian society," Conn said.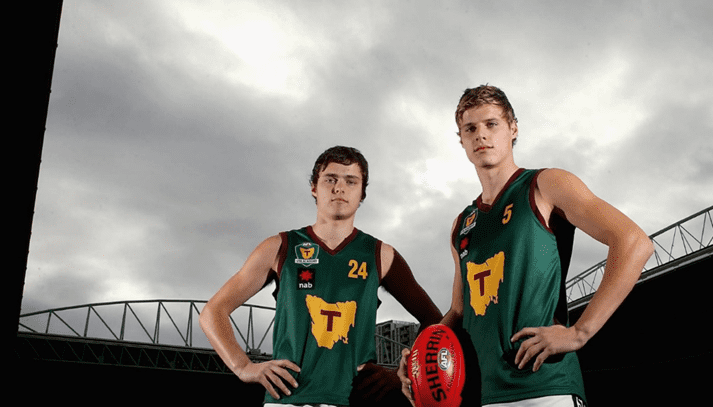 In the latest television rights deal for AFL, Chanel Seven paid 4.5 billion dollars. However, Chanel Seven, the same broadcaster, paid only 1.5 billion for cricket.
As such Conn says while CA has had to find its money in other areas, the AFL has money "coming out their ears".
Conn believes this is partially due to the lowering in standard of cricket at local club level and premier grade.
He says because of the lack of experienced players in premier cricket, it is becoming a much younger competition.
This is exacerbated by the modern expectations of the experienced players, who are required to play in several different competitions and rarely get back to club cricket.
Port Lincoln Cricket Association assistant secretary and chairman of selectors, Andrew Page, says this decrease in standard has been an ongoing trend.
When asked if he thought the standard of local cricket has worsened in recent years, Page scoffed.
"Oh, shit yes mate," he said, surprised the question was even asked.
Page says he fears it is only going to get worse, because of the CA programs in place for young children.
Using different words to these, Page said he is not the greatest advocate of the modified games for younger cricketers.
"The biggest problem, I think, is they play this bloody hit and miss stuff in all the kids' cricket, and all they do is whack the ball to square leg.
"They don't get taught to play an on or off-drive. Instead, if you can hit the ball out to square leg for four, you are a champion!
"And when you get up to a higher grade and you start running into some good players, your cricket goes backwards, because you don't know the basic techniques," Page said annoyed.
Page says you must learn the basics in all sports first.
"If you don't learn the basics at a young age, you won't succeed because you will have a problem with your batting. And you come across a good bowler, he will work you out pretty quick," Page said.
The national census revealed volunteer numbers had decreased and volunteer satisfaction had lowered from a net promoter score of +30 to +22.
While Page believes Port Lincoln has relatively good volunteer numbers, he is worried some might not have the fundamental tools needed to progress children's cricketing development.
As a result, Page is also frustrated by CA's lack of support in fostering development.
"The problem is the Australian Cricket Board.
"All they worry about is figures. If you've got 26 kids playing under 10 cricket in Port Lincoln, they will just write down: 26 kids, under 10's, in Port Lincoln.
"They don't talk about how good they are. All they worry about is figures, and that is where I think we fall into a big hole," Page explained.
In the 2022/23, six hundreds were scored in the Port Lincoln Cricket Association throughout the A grade season.
Page says this is a disgrace.
"When I played, we had blokes making 900 to 700 runs a year," Page said.
Page blames this difference on an attitudinal change and lack of sufficient development at a young age.
As such, while cricket participation has risen in most demographics, several questions about its survival are being posed. Will cricket be swamped by the AFL? Will the standard of cricket drop? Will there be a missing generation of players due to COVID?
For those at local clubs, like Port Lincoln's Tod River, these questions are irrelevant. For them, cricket has become something where background, ethnicity, sexual preference, culture, or identity does not matter. A unified place.
And so, when they hear the distant rumble of a Qantas Dash 8 preparing for landing, it reminds the players of their bond to cricket, and although constantly changing and often a love-hate relationship, cricket is something worth fighting for.